The AGL community is comprised of a diverse set of member companies that are collaborating on enabling the next generation of in-vehicle software systems. This blog series highlights AGL members and how they are contributing to open source software solutions that will benefit the entire automotive industry.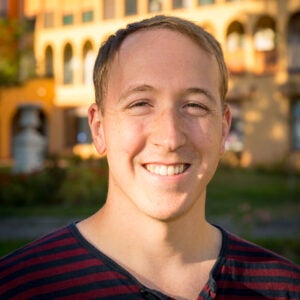 Name: Michael Turquette
Title: CEO
Company: BayLibre
Can you tell me a little bit about BayLibre and your involvement in the open source community?
BayLibre designs and develops solutions for consumer products including smartwatches, smartphones, in-vehicle infotainment, robotics, wearables and other market segments. We also work directly with semiconductor manufacturers to develop their open source software.
Our bread and butter is the Linux kernel, Yocto and Android. In 2017 we've also grown our hardware design and firmware/microcontroller services as well, including contributing back to the open source Zephyr project (another Linux Foundation effort).
In my role as CEO I wear a lot of hats. Daily tasks include leading corporate strategy, internal priorities & staffing, and business development. I like to think of myself as very focused on customer satisfaction.
Why did you join AGL?
As active participants in the open source world, we've been aware of AGL for awhile. We share the same goal of wanting to accelerate the product development cycle and reduce time to market. After seeing the steady momentum and growth the project has had since CES in January 2016, we decided to join the project in January 2017.
AGL has an incredible community and is continuing to build a strong reputation in open source. We love being able to engage with the community at events, seeing familiar faces and furthering relationships.
The automotive industry is in a period of innovation that it hasn't seen for decades and AGL is shaping up to be an important part of that movement.
How is BayLibre involved in AGL?
BayLibre leads the Continuous Integration and Automated Test Expert Group (CIAT-EG), where we are helping to define and implement test, validation and continuous integration methodology for the project as a whole. We also contribute towards platform support with SoC vendors in the project. With both efforts, we hope to help improve quality, interoperability and increase the pace of innovation within AGL.
How do you anticipate AGL changing the automotive technology landscape? 
Standardization around a common base implementation will definitely have an impact on the automotive landscape. In the short term this means that the development cycle can begin to shorten, which has been notoriously long in automotive to date. An upshot to this is that new cars will launch with state-of-the-art electronics and software, instead of launching with the three-to-four year old hardware and software that we so often see.
Long term, I hope that the benefits of basing in-vehicle solutions on AGL include more secure vehicles, ease of certification and increased support for 3rd party software vendors. AGL will also provide the expectation of quality that other FOSS projects have achieved.
What do you think is next for automotive open source?
The focus on IVI remains paramount, but support for ADAS, autonomous driving, and advanced networking seems to be just on the horizon. I hope that an artificial intelligence or deep learning expert group might be in the cards soon, as these technologies are paramount to the future of the smart car.
Regardless of those details, the future of AGL remains very bright.