E/E Vehicle Architecture Summit
November 23, 2020
@
9:00 am
–
9:30 am
PST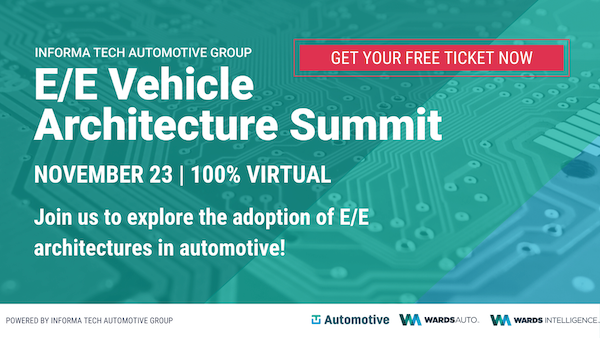 Panel:
Who
Will
Be
the Winners
in
the
Electronic Architecture Evolution?
An open discussion on the reshaping of the traditional automotive supply chain in the software era.
What new skills need to be offered to expand the capabilities of an existing portfolio? Will OEMs be the driving force behind the software revolution, or will we see a move to reliance on pure-play companies, Tier-1's and Silicon Valley? How are partnerships and collaborative opportunities likely to develop? Where will your place be in the industry?
Moderator: Steve Bell, Principal Analyst, Wards Intelligence
Panelists:
Johannes Biermann, President, Aicas
Dan Cauchy, Executive Director of Automotive Grade Linux, The Linux Foundation
Shyam Sundar, Global Head of Product, Faraday Future