Connected Cars Summit
December 6, 2017

-

December 7, 2017
Dan Cauchy will be presenting on "Accelerating Connected Car Software Development through Open Source" at the Connected Cars Summit on Dec. 6th.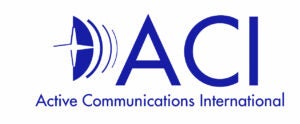 About Connected Cars Summit
ACI's Connected Cars Summit takes place in London, UK, on December 6th — 7th, 2017. The two day event will bring together key industry stakeholders from the automotive industry, connected, IoT, telematics data associations, safety personnel, consultants, solution and technology providers. The Connected Cars Summit aims to connect industry influencers to discuss present challenges and allow for a collective industry effort to find active solutions and improve the efficiency and performance of the overall connected cars sector.
This year the event is focusing on transforming the driver experience through innovative connectivity. To view the latest agenda,  please click here.
AGL Members are entitled to a 15% discount on registration – to book contact Cheryl Williams on + 44 (0) 203 141 0623 or cwilliams@acieu.net quoting QCCMKT.