Consumer Electronics Show (CES)
The CFP for AGL members to participate in the CES 2020 booth has closed. Stay tuned here for more details about the 2020 booth.
Each year, the AGL booth at CES highlights the work being done by automakers, suppliers and technology companies to accelerate the development and adoption of a fully open software stack for all technology in the vehicle, from infotainment to autonomous driving.
In 2019, the AGL booth at the Westgate Hotel was home to 18 members demonstrating connected car services, audio innovations, instrument cluster applications, security solutions, and more, running on the AGL open source software platform, which was also recognized as a CES 2019 Innovation Awards Honoree.  Core AGL demos included Amazon Alexa speech recognition APIs, Instrument Cluster, and Infotainment.
Read more about CES on the AGL blog and click on the company logos below to learn more about their AGL demonstrations at CES 2019.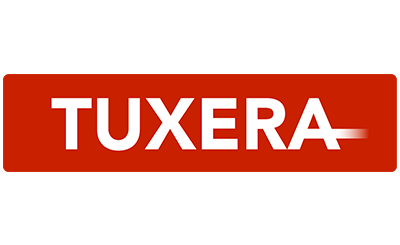 Tuxera
Ubiquitous QuickBoot
Ubiquitous QuickBoot by Tuxera brings near instant boot speeds to automotive gateways, EDRs, and infotainment systems. Optimized for the AGL operating system, the solution offers an advanced boot architecture bringing full access to the car's IVI system within a few seconds. This flexible solution allows full restoration of the system state, including user-run applications – returning it to the exact state before the shutdown. The demo consists of two infotainment systems running AGL, one of which is powered with Ubiquitous QuickBoot by Tuxera. There is a relay button connected to the IVIs which can, shortly, disconnect the power of both systems simultaneously. Once pressed, the button initiates a "cold boot" scenario for the systems – showcasing the boot time improvement in a real-time scenario.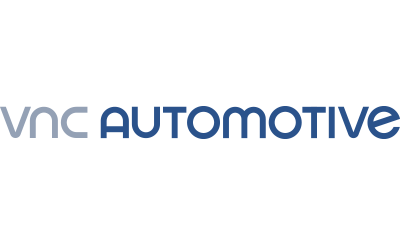 VNC Automotive
Connectivity Solution
Connected car solution enabling connectivity between smart devices, the car and the cloud. First showing of full remote control of both iOS and Android devices, plus all popular connectivity standards including Android Auto, CarPlay, MirrorLink, SmartDeviceLink, and Baidu CarLife.